Although there are many options to be comfortable in New York, this is the Top 3 of the most expensive hotels in the Big Apple. Have you been to any of them?
Although we always say that in New York, you do not need luxury accommodation to be comfortable and have a good time. There are still travelers looking for luxurious hotels or times when we want to give ourselves luxury within reach of a few. If you fall into one of these two categories, then you should know what some of your options are for your dream vacation. Do you think the Plaza Hotel is one of them?
Mandarin Oriental, New York
Located in Columbus Circle, it may be one of the hotels with the best views I have ever visited: both Central Park and the city itself and the Hudson River. One of his biggest fans at Morgan Freeman, who has been seen around a lot. Its kitchen is also of relatively high quality, and the views from the rooftop are lovely. Its rooms start at $ 995, the most basic, and its presidential suite begins at $ 18,000 a night.
Four Seasons Hotel New York
The Four Seasons has been a New York star for many years. As soon as you enter, you forget the city where you are, and an art deco sphere surrounds you as if you were in a museum in Paris; thanks in part to one of its architects IM Pei who designed the Louvre's glass pyramid. Their penthouse (Ty Warner Penthouse Suite) is one of the most expensive rooms in the entire United States, with an average of $ 40,000 per night, although more "normal" places hardly fall below $ 1000 a night.
The Ritz-Carlton New York, Central Park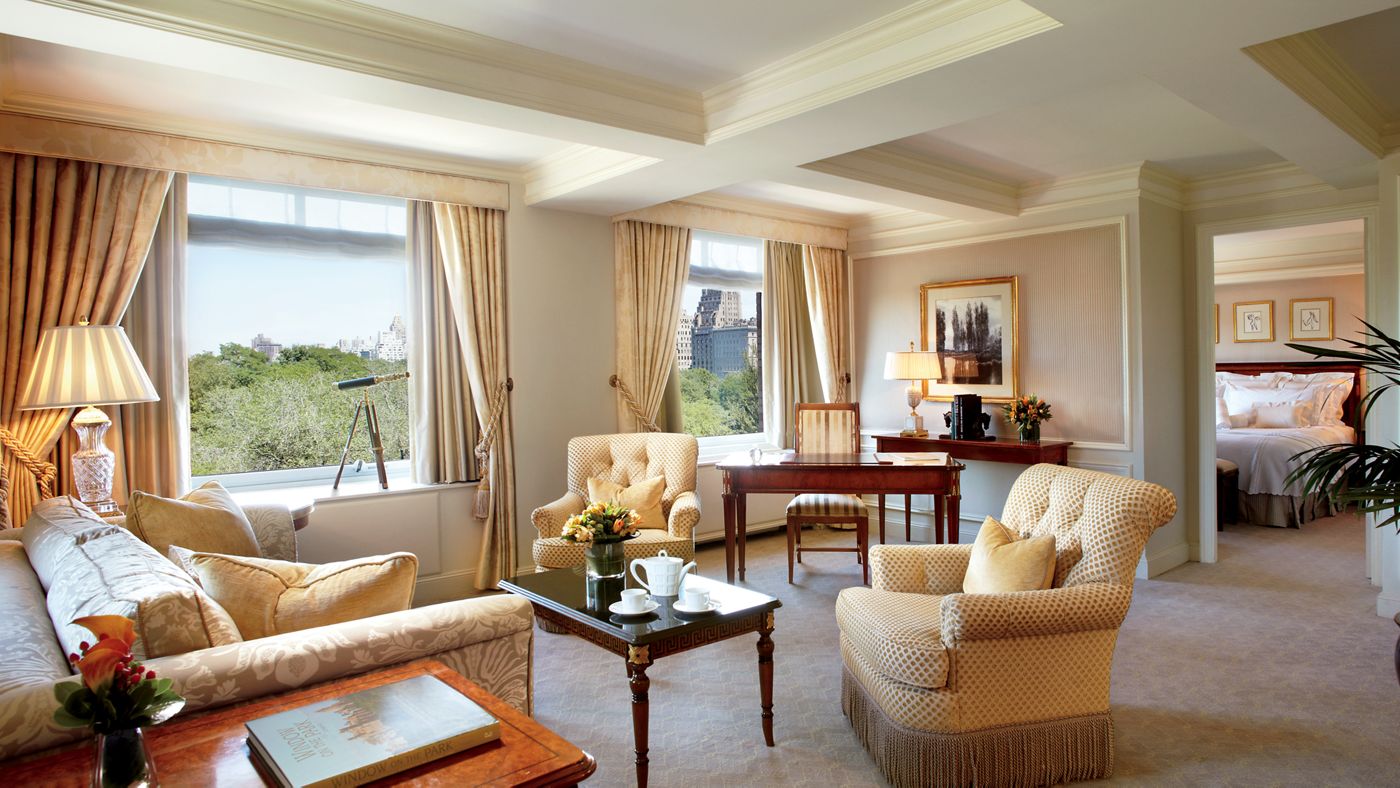 But if we are talking about luxury and classic hotels, we cannot forget the Ritz-Carlton New York, which continues to be the hotel with the most expensive rooms on average (they rarely drop below $ 1000 a night). We are lucky to meet someone at the address and have been to the hotel once. No detail escapes, from the views of Central Park to the classic atmosphere that surrounds it. For us, it is undoubtedly the star of this category in New York, by class and history.
Do you want to stay in one of these hotels, or do we recommend other options? We help you organize your trip to New York, accommodation, and planning. We work directly with many accommodations in New York that we know personally and where you will not have to worry about anything (unique rooms, arrangements, planning, doubts, and anything you need from New York).