The Portugal is a beautiful country with two-hour flight from Paris, where the warm beaches and sunny welcome holidaymakers until late September or even later the golden years. If you are looking for a destination that is close but exotic, at the same time where you can enjoy a pleasant climate and superb wild landscapes, Portugal will seduce you.
From the Algarve to Nazaré, via Setúbal and Madeira Island, here are our top 10 of the most beautiful beaches in Portugal !
Ilha de Tavira
Located in the Ria Formosa Natural Park, this beach is considered one of the most beautiful in southern Portugal . You can get there by boat from Tavira, a pretty little town with salt marshes that are popular with flamingos and other waders.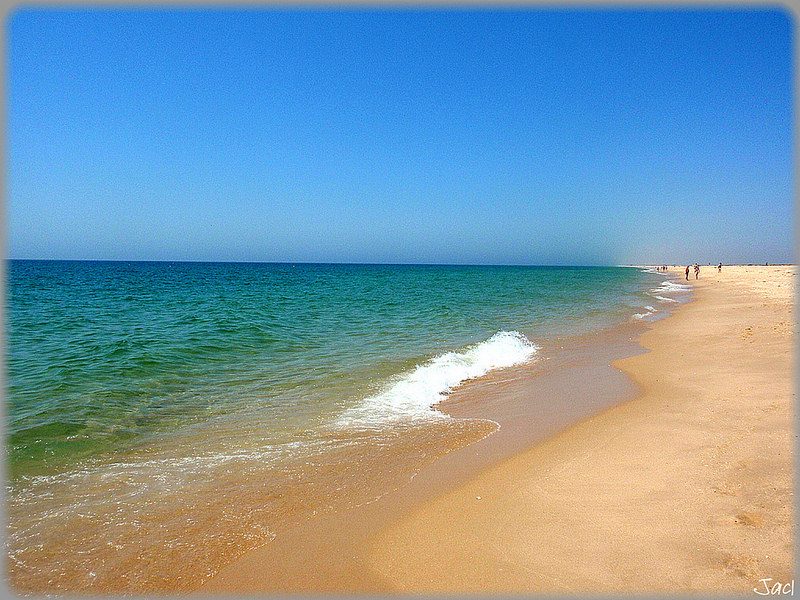 Praia da Marinha
Located south of Lagoa, in the Algarve region, this beach is one of the most photographed in the country. And for good reason ! Its impressive orange-yellow rocks plunge into turquoise water bordered with golden sand, creating an exceptional setting for swimming and snorkelling!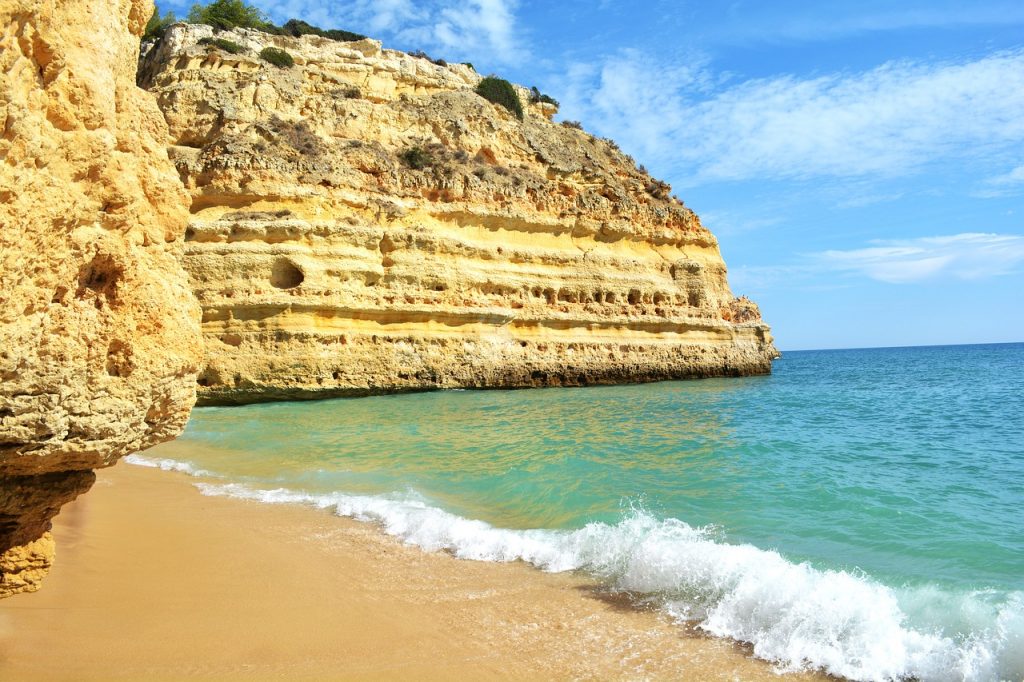 Praia do Carvoeiro, Algarve
Sheltered by a cliff overlooked by a pretty fishing village with white houses, this beach is very popular for its calm waters, ideal for families. Small boats also allow you to explore the surrounding caves and cliffs.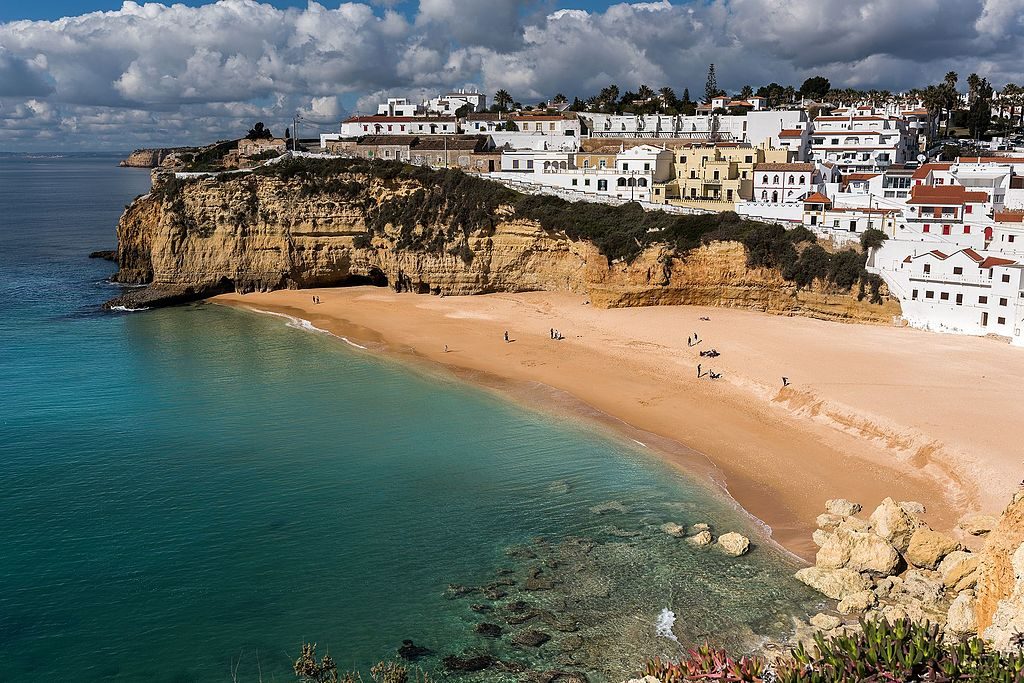 Ilha do Pessegueiro beach, Porto Covo
Located in Porto Covo, opposite the small island that bears his name, this beach has some Roman remains . It is particularly appreciated for the practice of nautical sports such as windsurfing, canoeing and diving.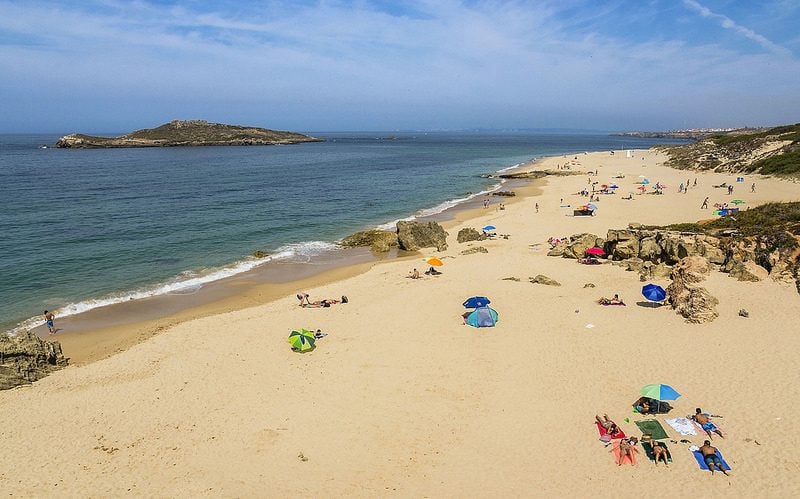 Praia da Comporta, Setúbal
Located at the southern end of the Tróia Peninsula, this wild beach is surrounded by dunes and shares a border with the Sado estuary natural reserve. Very popular with holidaymakers, it also hosts some kite surfing competitions.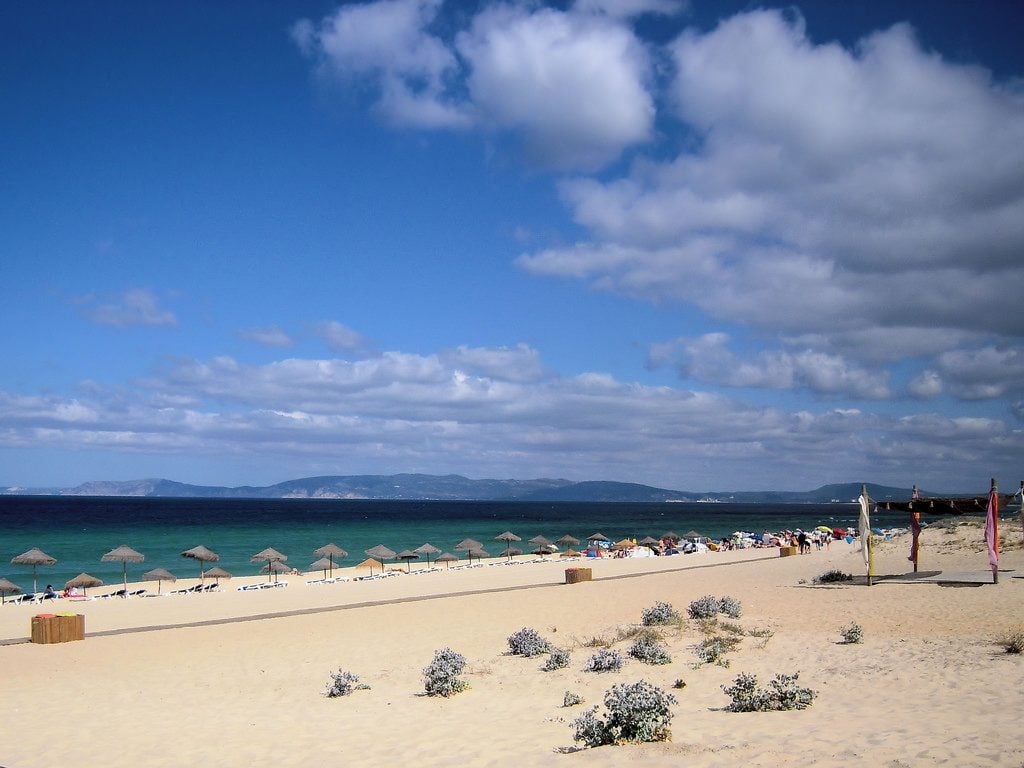 Portinho da Arrábida, Setúbal
This beach in the Arrábida Mountain Natural Park is bordered by abundant green vegetation, creating a bay with superb color contrasts ! It is also ideal for diving, the seabed also being classified as a Natural Park.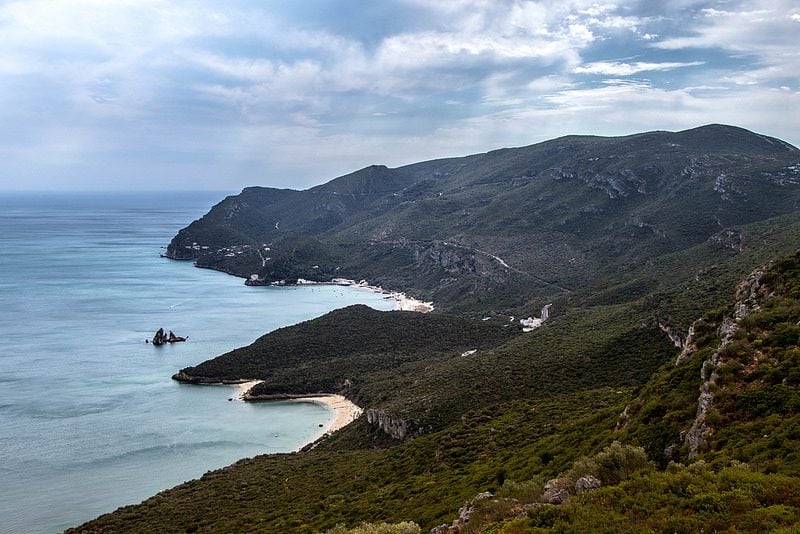 Praia da Nazaré, Estremadura
Located on the seaside of the pleasant fishing village of Nazaré, this beach with rough waters is ideal for surfing or bodyboarding.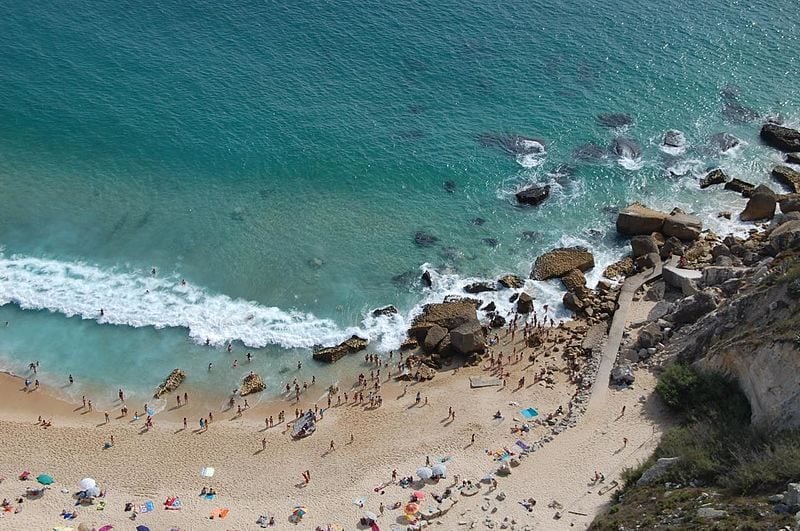 Porto Santo, Madeira
Located on the south coast of the island of Porto Santo, this beach is the only one in Madeira to have fine sand . Golden, the sand of this beach would also have therapeutic properties, especially in the treatment of orthopedic and blood circulation problems.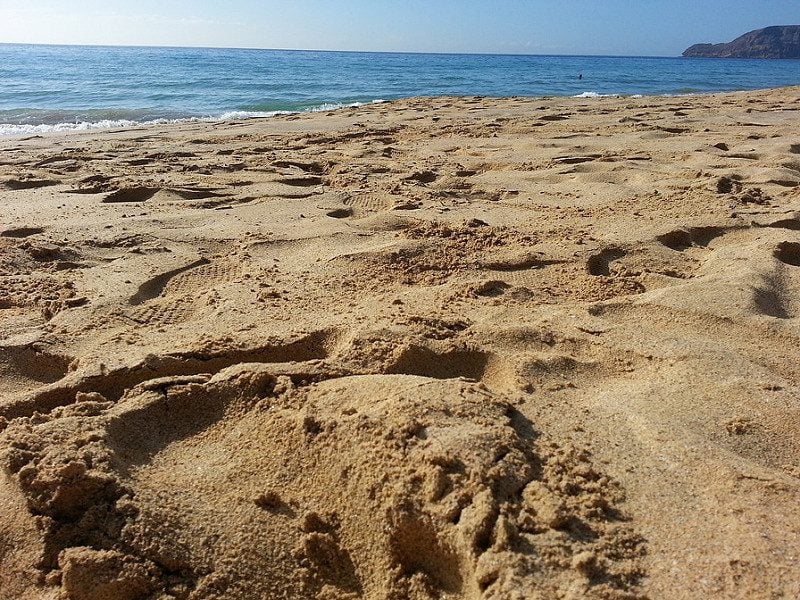 Praia Formosa, Ilha de Santa Maria, Azores
This clear sandy beach is unique in the Azores where volcanic beaches predominate. It is located on the south coast of the island of Santa Maria and hosts each year in August the music festival "Maré de Agosto".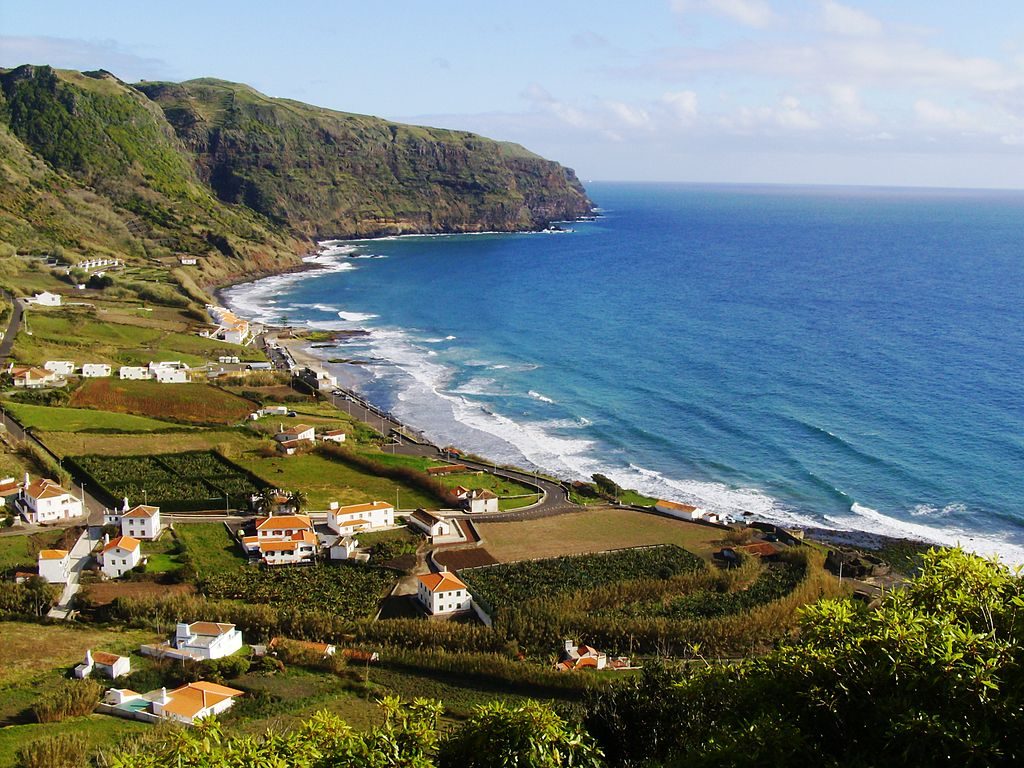 Praia do Mindelo, Vila do Conde
Located south of the Mindelo Ornithological Reserve, this fine sandy beach is surrounded by rocks which protect it from the wind and which make it particularly popular with families.