If you land or leave there, be aware that several options connect it to Manhattan: train, bus, or taxi.
First of all, the first option available to you and the one I recommend is the shared shuttle. This comes in handy if you are a small group, especially if you are traveling to New York with children. This will avoid any possible dispersion of the group in the metro!
The Go Airlink shuttle is the preferred JFK Manhattan transfer option for many people. It is so practical and pleasant! Besides, this will allow you to visit the surroundings, comfortably seated in your seat.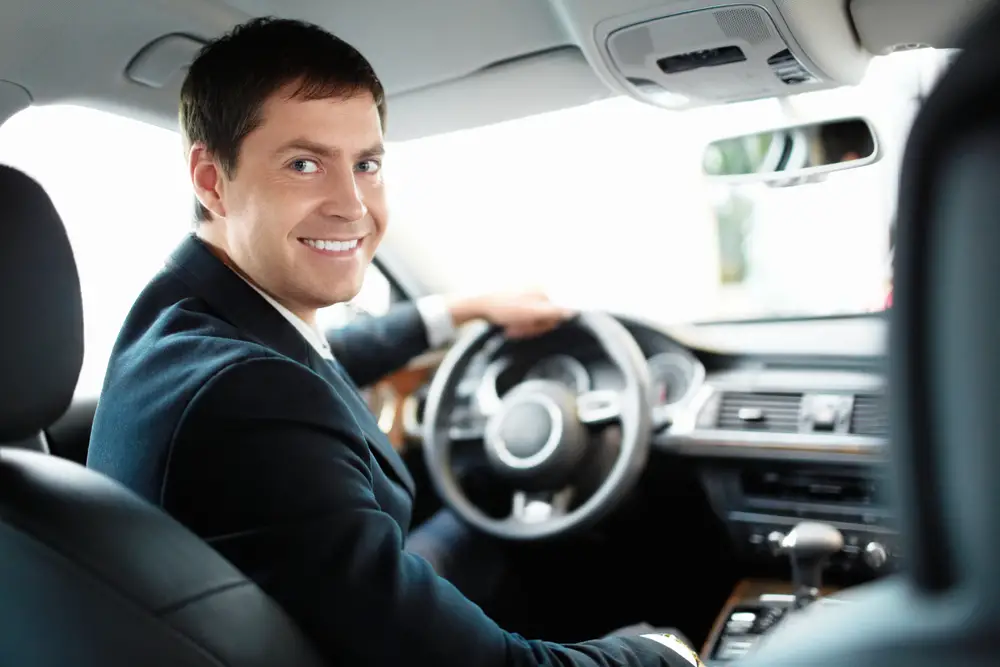 There are several shared shuttle companies, but I recommend Go Airlink Shuttle. They are the cheapest, and they are very professional. The fare is $ 19 per passenger. The principle is straightforward: you share the shuttle with about eight people, and the driver deposits each group in front of his hotel.
Note that you have the right to have two pieces of luggage with you, which are included in the price of the ticket. What brings back a lot of souvenir gifts and not feel guilty during your shopping sessions!
Option 2: the yellow taxi, a comfortable option from JFK
If you have a slightly more flexible budget and prefer a more comfortable option, do not hesitate to take a taxi. You'll find a whole bunch of them waiting for you outside the airport. So you only have to hail one and tell it the address you want to go to.
Besides, it will be an opportunity to board one of these famous yellow New York taxis, so take advantage!
Allow about 50 dollars for a JFK Manhattan trip, to which you can add between 15 and 20% for the driver's tip and tolls, not included in the ride's price. In total, this will cost you around $ 70 / $ 75, all-inclusive. This, therefore, represents a slightly larger budget than the shared shuttle.
However, the right side of the taxi is the exchange you can have with your driver. Indeed, it is often pleasant to chat with a local who will be happy to tell you some little anecdotes 100% New York!
However, note that the journey time will vary greatly, depending on the time of your departure or arrival. Traffic can sometimes be hefty in New York, so don't be in a hurry!
Option 3: private taxi, luxury option to reach the center
And if you want to organize everything 100%, know that you can also contact a private taxi company. This will ensure that you have your driver who will provide you with a JFK Manhattan transfer.
Also, I recommend the Camel Limo company, which you can book online in advance. The good thing is that the latter offers a wide choice of vehicles, depending on the size of your group. Note that you can get a car even if you are 14 people!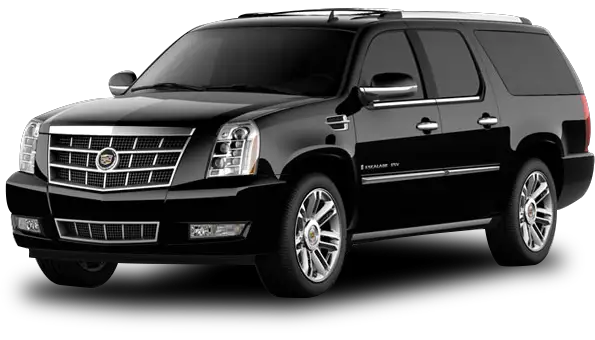 Once at the airport, head to the "Pick Up Area" where your driver will be waiting for you.
Count between around 40 and 60 € for a journey with this private taxi company. Also, note that you can pay this amount in advance online, or once there, in cash.
Option 4 for the JFK Manhattan transfer: AirTrain + subway, an economical option
Another option for transportation between JFK and Manhattan is taking the AirTrain and then the subway. The latter is a train in service since 2003, and the price of a ticket costs 5 dollars.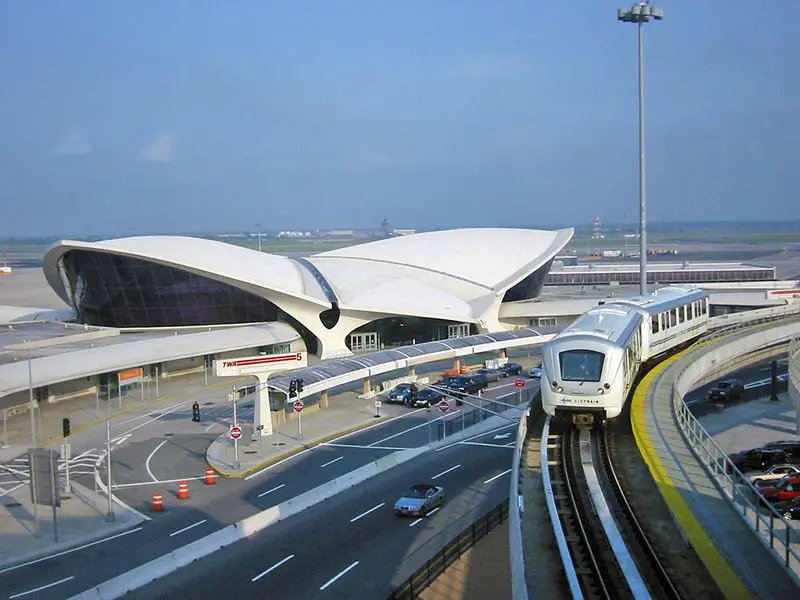 Please note that if you wish to travel between the various terminals of the airport, the AirTrain offers free connections between them.
The AirTrain allows you to reach two metro stations:
Jamaica station, which will allow you to reach Manhattan with line E. Ideal for people living in Midtown or Queens.
Howard Beach Station, From which you can reach the south of Manhattan or Brooklyn with line A.
The subway ticket to Manhattan will cost you $ 2.75.
It is the most economical option to reach Manhattan since it will only cost you $ 7.75 per person. However, I strongly advise against it because taking the metro with your luggage can sometimes be an obstacle course, especially during rush hour.
The whole journey (Air Train + Metro) will take you between 1h and 1h30, depending on your arrival.
Option 5: the bus

public to reach JKF Airport in Manhattan
That said, if your budget is somewhat tight, prefer an economical option like the bus, via the NYC Airport Service. You will then be able to board 17 dollars per person.
Where to find cheap accommodation in New York? 10 hotels at unbeatable rates!
At the airport, to find the bus, follow the signs for "Grand Transportation" which will take you to the bus station. Also, be aware that a bus runs every 30 minutes, so you won't have to hurry to miss your bus!
Also, note that if you take the public bus from JFK Airport, it will take you to Grand Central Station, Penn Station, or Port Authority station. These are the bus line terminals, so make sure they are near your hotel. If this is not the case, plan to take another bus or metro to reach your destination.
So which of these options transfer JFK Manhattan will you choose? Don't forget to plan to save time and focus on organizing all kinds of visits. Have a good stay!