New York is one of the most expensive cities in the world but, luckily, it is overflowing with places to discover for almost a penny. Get inspired with our video below and discover our selection of 12 free activities in New York: you will go through the most emblematic sites of the city, without having to break the bank!
[youtube width = "700 ″ height =" 400 ″] https://www.youtube.com/watch?v=bGPwGg7mN8g [/ youtube]
See the Statue of Liberty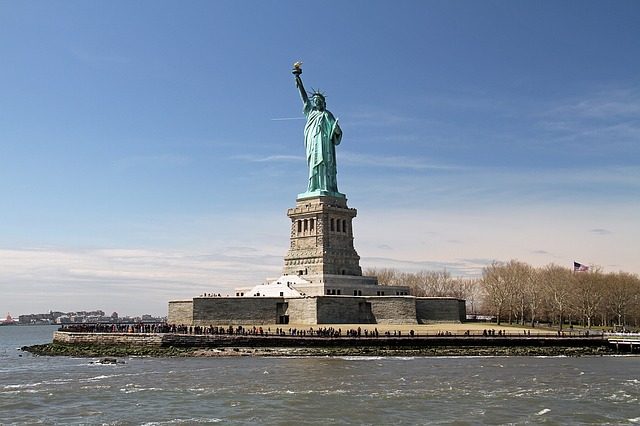 For a "real" visit to the Statue of Liberty, you have to go to Lower Manhattan and take the boat that moor at Liberty Island. After having toured the island and, possibly, having visited the interior of the statue (the pedestal or the crown), you will take the boat back to Ellis Island then Manhattan. A guided tour like this costs almost € 60 per person and, let's face it, it's worth it.
But there is a free alternative which is to take the ferry from Staten Island. It leaves every 30 minutes from Battery Park, every day of the year. The ride is free and promises great views of the Manhattan skyline and the Statue of Liberty. Once you arrive at Staten Island, you will need to get off the ferry, then board again to return to Manhattan.
Reading in the NY Public Library
The NY Public Library is located at the corner of 42nd Street and 5th Avenue, near Bryant Park. With nearly 53 million documents, it is the largest public library in the United States. Its calm and silence contrast strangely with the noise of the city. Guided tours are organized at 11 a.m. and 2 p.m., Monday to Saturday. Go to the reception, but beware, places are limited, it is better to arrive a little early.
Stroll through Times Square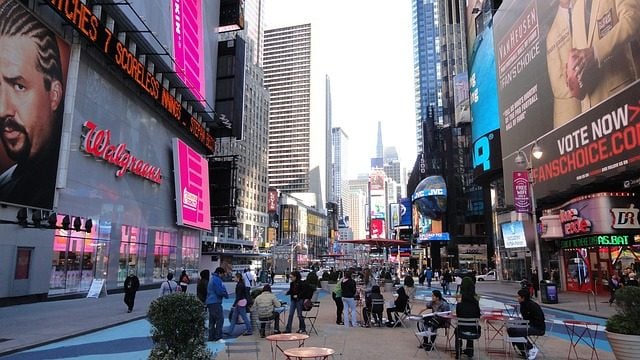 Times Square is an emblematic place of the city, impossible not to linger there for a while during a trip to New York. Whether you come for a shopping session, have a drink, attend a musical, swallow some M & M's, pose with the Naked Cow Boy or simply to capture the excess, you will not be disappointed. Climb the red stairs and get in the mood: this place can be a bit confusing at first! After spending a few dollars on a bunch of useless trinkets, climb up to the Panoramic Bar "The View" located on the 48th floor of the Marriott. From up there, the view is breathtaking!
Attend a gospel mass
Attending a gospel mass in New York is a real moment of happiness, a unique experience of sharing and pure love! For this, go to Harlem, the cradle of black American culture where there are dozens of churches. Some of them have become real tourist factories, so it is better to go to a smaller, more intimate church. To do this, simply stroll the streets of Harlem, and enter the one that will attract you the most. Try to get there early. There are generally 2 or 3 masses organized each Sunday morning, that of 11:30 am being the most attended, better is better to attend that of 8:30. Small precision: the mass is a moment of worship, therefore as such this is not a show and admission is free. And above all, sing, clap,
Walking on the Brooklyn Bridge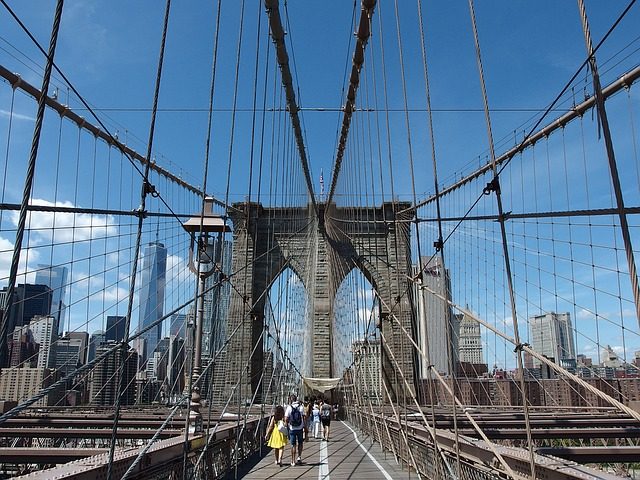 It is without doubt one of the most famous bridges in the world: it is impossible to come to New York without walking on the Brooklyn Bridge! It was once the longest suspension bridge ever built and its architecture was rather visionary at the time of its construction. Take a stroll on this legendary bridge and admire the view of New York, it is all the more beautiful at dusk, when the city lights begin to sparkle.
Visit a museum
The Brooklyn Museum is free every first Saturday of the month (excluding September), between 5 p.m. and 11 p.m. You can visit the MoMA for free every Friday between 4 p.m. and 8 p.m., and the Guggenheim on Saturdays from 5:45 p.m. to 7:15 p.m. Other museums also practice the principle of "Pay What You Wish", ie – say you give (or not) what you want!
Take to the heights at Roosevelt Island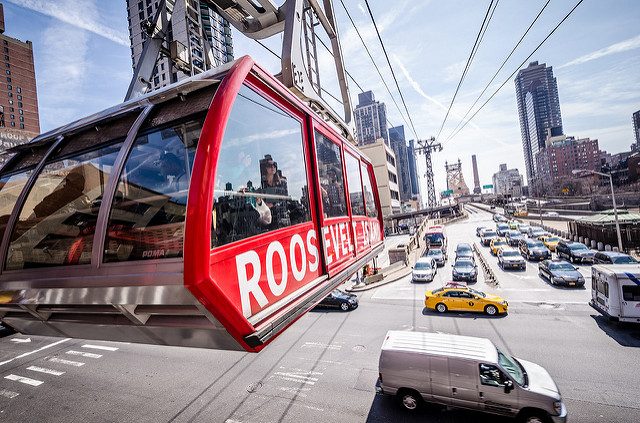 Of course, you can still treat yourself to a helicopter flight to capture some of New York's best views. But there is another alternative, much cheaper and just as enjoyable. The Roosevelt Island Tramway is an aerial tramway that flies over the East River from Tramplaza to Roosevelt Island. The views are all the more beautiful during sunrise and sunset. Being an urban cable car, it is included in the New York Transit System, so you can access it with your MetroCard ($ 2.25 each way).
Paddling the waters of the Hudson River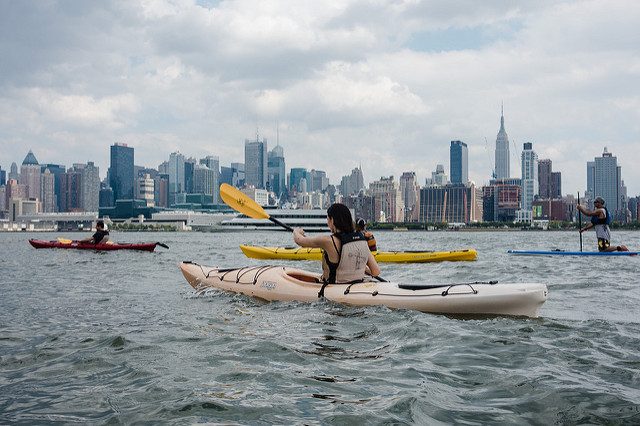 Because it is made of concrete and steel, we easily forget that Manhattan is an island. To realize this and have an original vision, the best is to embark on a kayak and to cross the Hudson River. Downtown Boathouse offers this kind of activity for free, kayaks are available from Pier 26 and Governor Island. All you need to do is go there, sign a waiver, put on your life jacket, and off you go!
Listen to live music in Brooklyn
The Brooklyn Academy of Music (BAM) is a multicultural center with a diverse and amazing program. The BAM Café is upstairs and offers completely free live concerts every Friday and Saturday evening. Most of the time, these are jazz bands that perform there in a really nice atmosphere. On site, you can of course have a drink and a bite to eat, while listening to live music.
Escape on the High Line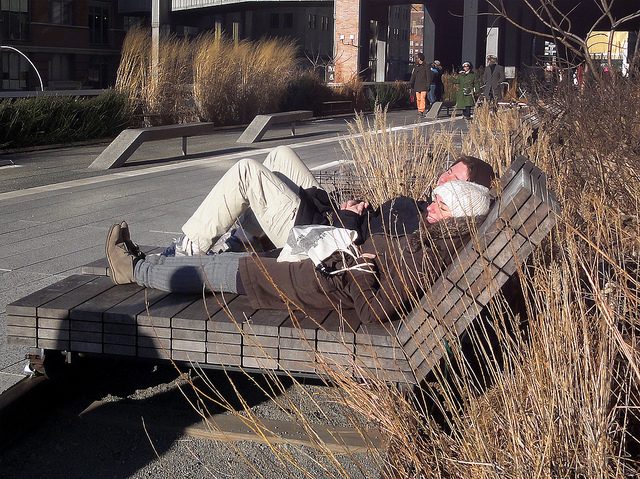 Located in the Meatpacking District, the High Line as we know it today is quite recent. It was indeed only in 2006 that work was launched to transform this old overhead railway line built over 150 years ago. Today it is one of the friendliest parks in New York. Stretching over 2 km, it offers beautiful views of the city as well as several activities. It is also the perfect place to watch the sunset over the Hudson River.
Make a canvas in Bryant Park
Located just behind the NY Public Library, Bryant Park is one of NY's most iconic parks that host many cultural events throughout the year. And if you are lucky enough to be around in summer, you can attend the HBO Summer Film Festival, an open-air cinema where films are shown every Monday for free. All you have to do is bring something to drink and snack on. And to arrive a little early, just to be well placed.
Picnic in Central Park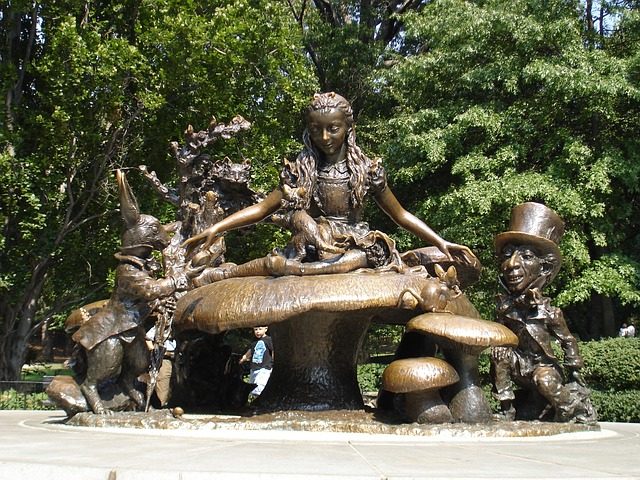 If there is one park not to be missed in the United States, it is Central Park. It is also the most visited in the country and this is not surprising. With its 4 km long and almost 1 km wide, this park offers multiple activities in addition to an incomparable green oasis in the heart of one of the most bubbling cities in the world! Take a look at Bethesda Foutain, you've probably seen it in movies or series. John Lennon fans will head to Strawberry Field, the place where the artist used to meditate. Meet at East 74 th Street to admire the statue of Alice in Wonderland then at Belvedere Castle, located in the middle of the park.
Museums, parks, boats, concerts: there is no shortage of free activities in New York! Do you have other places to suggest? Leave them in a comment below!